Adashi RollCall Police Scheduling Software
Learn More About Our Law Enforcement Staffing Platform
Create Police Schedules Easily and Fast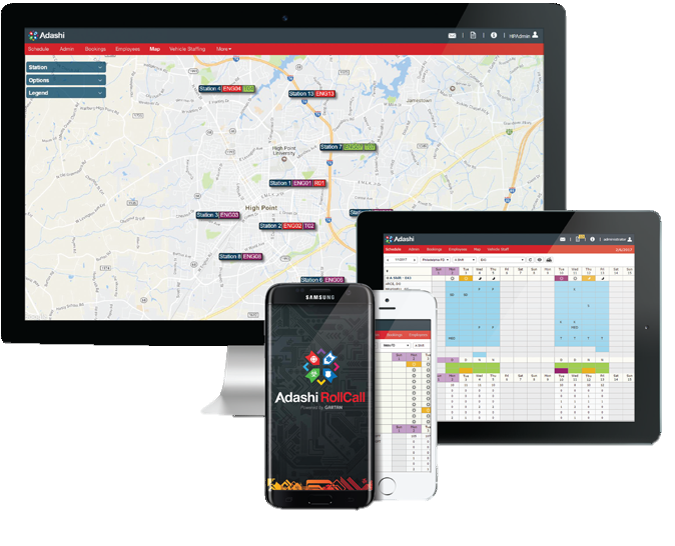 Police Officer Scheduling & Workforce Management
See how Adashi's complete police scheduling, time management, and overtime platform can help your law enforcement agency
Adashi RollCall helps police departments save time and money. It also makes the police scheduling process more efficient and less stressful. Using our digital scheduling tool, law enforcement administrators can create schedules quickly and easily, so they have more time to spend on activities that benefit the department. Adashi's digital police scheduling system helps control labor costs and ensure the right number of officers, detectives, and other law enforcement staff are on duty at any given time.
The Benefits of Our Officer Scheduling and Management Software
Want to See Our Police Department Software in Action?
Police Officer Scheduling Apps
Make Shift Changes Right From Your Smartphone
Android and iOS Apps
Adashi's cloud-based law enforcement staffing software also offers iOS and Android apps so police officers and other staff can view their schedules and request changes all from their smartphones. Apps help save administrators time and energy by simplifying processes and preventing breaches.
Law enforcement professionals can use our mobile apps to:
request bookings and shift adjustments
view how much leave they have available
see their monthly rotation and more.
 A Trusted Provider of Public Safety Software